Eric Essix's Jazz Escape 2015
Renaissance Ross Bridge
Golf Resort & Spa
Birmingham, AL
Labor Day Weekend
September 4-6, 2015
RELAX, RECHARGE… ESCAPE!
The Jazz Escape is the ultimate Relaxation Destination this Labor Day Weekend, September 4-6, 2015! Enjoy great jazz performances on the grounds of one of the south's finest resorts, the luxurious Renaissance Ross Bridge Golf Resort and Spa!
Whether coming from far away or just a few miles outside the city of Birmingham for a "Stay-Cation", "Girlfriends GetAway" or "Golf Day", you will feel like you're a million miles away at the Renaissance Ross Bridge surrounded by lush greenery, beautiful world class courses, and a peaceful community right outside this Certified Diamond level hotel property.
And when you're not enjoying the relaxed atmosphere of the resort either poolside, in the 12,000 square foot spa or on one of two world class golf courses, there are great, intimate jazz concerts to experience! This year the Escape will feature headliners Alex Bugnon and Eric Darius along with Joey Sommerville, The Good Times Brass Band, Tres Gilbert, Eric Essix's MOVE>Trio, Choko Aiken and Kelley O'Neal returning to Saturday Night's Escape After Party by popular demand for more fun and dancing! New for 2015, comedian and actor Jonathan Slocumb will serve as the Escape's official Master of Ceremonies and host!
ESCAPE to three days of absolutely NO LABOR on this Labor Day Weekend. Last year, the hotel was COMPLETELY SOLD OUT (with a waiting list) so get your tickets, reservations, spa appointments and tee times TODAY!
SINGLE DAY TICKETS ARE NOW ON SALE!!
$35 for Alex Bugnon in concert and The Jazz Escape After Party featuring Kelley O'Neal and the KAYO Band
$35 for Sunday concerts featuring Eric Darius, Joey Sommerville, Good Times Brass Band and Tres Gilbert
ONLY 250 AVAILABLE FOR EACH NIGHT!
Visit the TICKETS AND RESERVATIONS PAGE to get yours today!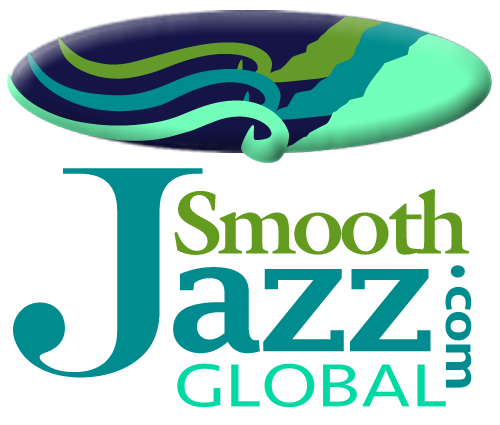 The Jazz Escape welcomes our newest sponsor and partner SmoothJazz.com.
SmoothJazz.com and SmoothLounge.com remain the Global home for the new sound of Jazz with 24/7 human-programmed radio stations, a weekly Top 50 Album Chart, content-rich websites and innovative, interactive design to welcome the largest jazz and chillout community in the world!
Friday, September 4
"Friday Mix and Mingle"
Eric Essix MOVE>Trio
JT's Lounge at The Renaissance Ross Bridge 5pm – 7pm
Saturday, September 5
Alex Bugnon
Main Stage @ 8pm
(Main Stage is located on the Terrace of the hotel)
Jazz Escape After Party
Featuring Kelley O'Neal with the KAYO Band
Renaissance Grand Ballroom @ 9:45pm
Sunday, September 6
Sunday Jazz Brunch
Featuring music provided by Choko Aiken
Renaissance Grand Ballroom from 9am – 11am
Eric Essix's Jazz Escape Presents…
Gates Open @ 2pm
Main Stage
Good Times Brass Band with Tres Gilbert – 4:00pm
Joey Sommerville – 6pm
Eric Darius – 7:30pm
Event Notes
Venue:
Main Stage concerts are on the terrace of the hotel, which is outdoors but will be covered by a 6000 sq. foot structured tent. All other events are indoors.
Attire Recommendations:
There is no dress code for the Escape, but here are some suggestions.
Saturday Night – Dressy Casual
Sunday – Relaxed Casual
Seating:
Theater style arrangement. Seating is provided.
First come, first served for General Admission.
VIP seating is numbered and reserved.
Please check in at the Tickets/Will Call tables to receive admission credentials.
Credentials:
Jazz Escape Buttons are REQUIRED and must be visibly worn for entrance to all Jazz Escape events. To pick up your VIP, Weekend or Single Day admittance credentials, please bring your printed out tickets or ID to the Jazz Escape TICKETS table located in the upper lobby of the Renaissance Ross Bridge on:
Friday (4pm – 6pm)
Saturday (7pm-9pm)
Sunday (starting at 2 pm)
Jazz Brunch Tickets:
Escape guests not staying at the Renaissance Ross Bridge can e-mail sales@rossbridgeresort.com to pre-pay for Jazz Brunch tickets.
Food & Beverages:
The Renaissance Ross Bridge is providing Cash Bars and food is available for purchase in any of the on site restaurants of the resort during the event. No outside food or drinks are allowed.